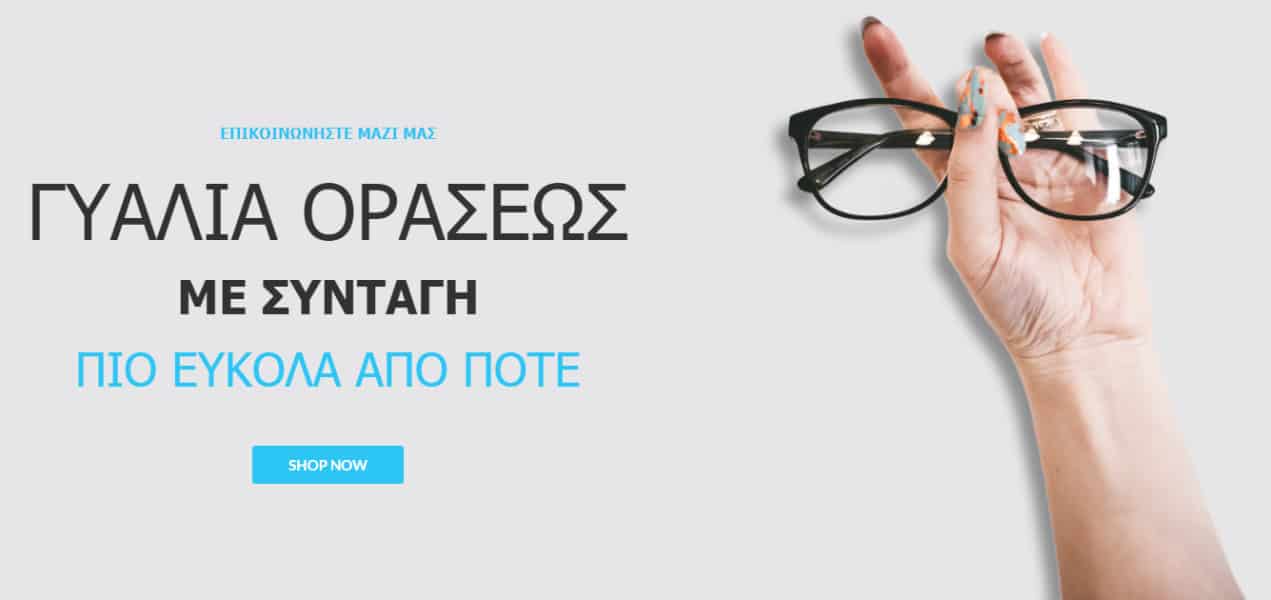 Now you can easily buy your new eyeglasses, instantly, safely and guaranteed from your home! The times have changed, and you don't have to visit an optical store to get the eyeglasses you've found. Below, we will go over the process you need to follow in order to complete the process correctly.
What to look out for?
The online store from which you will choose to prepare your glasses, must be reliable (there must be a physical store), to offer for sale only authentic products, with a guarantee. Why not contact the store before completing the order to solve any questions you may have.
What is the procedure for completing the purchase
The steps are as follows:
Choose a frame for your new eyeglasses, of your preference, from the wide variety available in our online store. You can select the filters on the left of the page to narrow down the product results to find the frame based on your preferences.

Once you have chosen the color of the frame, you need to fill in the recipe details. Make sure you have the prescription in your possession during the process of purchasing the glasses. The last field Quality Selection requires attention, because you need to select the lens company of your choice and accordingly the quality (Lens Thinness & Lens Coating). We are at your disposal to inform you about each and every type of eye lens to help you choose the quality you want.

The process is completed by adding the product to your cart and filling in your details. The available shipping and payment methods will cover you. If there is any other request, you can fill it in the order notes field.
Is the procedure safe?
The procedure is safe.
Do the products include a guarantee?
All our products include a guarantee.
Do you have further questions?
If we have not covered you in this article, you can contact the company's staff during store hours and they will solve all your questions immediately.